Download Virtual UNO Playing Cards & Play offline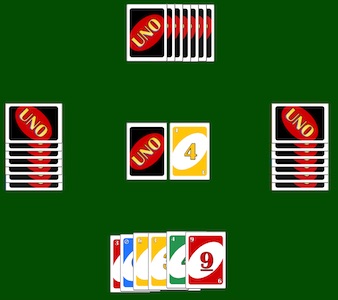 Benefits of the offline web application:
No internet connection will be needed.
Unneccesary components will be removed, such as ads and links.
It will run faster on your local computer.
You will get some HTML and related files that run locally on your computer browser. The offline program may NOT work on all devices and browsers.
Please download the free version of the Virtual Playing Cards web application and run it on your device first. It has the minimum functionality without some features. Please feel free to test it before buying the full version of Virtual UNO Playing Cards.


Download Virtual UNO Playing Cards Demo for Android
Download Free Virtual Cards Demo »
FULL VERSION
To purchase the full version, please select any amount you'd like to pay.
After payment, you'll be taken to a page where you can download the full version of the web application. You'll be able to run it offline.
Normal — 1 FREE customization + Full Version of the web application
Premium — FREE download of future updates + Normal
If you have any suggestions or questions, please feel free to contact me.